Our policies
Terms and conditions | Privacy policy | Security policy | Returns
About Us
Barmans was formed in 1977 and originally started out as an optic refurbishing company. Always looking forwards, we developed several new products for the licensed trade including the multi million selling rota price system. During the eighties Barmans became one of the UK's largest wholesalers of bar and catering supplies and has been at the fore front of IT developments with one of the first online ordering systems for the licensed trade. In 2000 we launched our award winning home drinking website drinkstuff.com bringing the latest innovations in drinking concepts to the home user. This year has seen Barmans celebrate it's 46th year in business with our widest ever range of products online. So it is with great pleasure that we have re-launched our original Barmans site to encompass our growing product ranges and we hope that you will soon be able to find everything you are looking for on this site.
Happy shopping!
Regards The Barmans Team
---
Terms & Conditions
Standard UK delivery on our products is approx. 3-5 working days.
Our office hours are 9am - 5pm GMT Mon - Fri.
Orders may be made through our website, by phone, fax, post or by visiting our premises.
Cheque/Postal orders are only accepted from residents of the United Kingdom on orders over £100 and need to be made out to Barmans Ltd. If you wish to pay by cheque/postal order, please contact our Sales Team on 01763 264280 or email

[email protected]

to arrange a proforma. We are no longer able to offer the Transax service for cheque warranty and therefore your cheque will take between 7-14 working days to clear. We will not dispatch any goods until funds have cleared. Please consider this delay when placing your order.
All items come with a 30 day money back guarantee if you are at all dissatisfied. Please note we cannot refund postage & packaging charges in this situation..
Any breakages must be reported within 24 Hours of receipt of goods.
Please call us if you have any special delivery requirements.
We cannot be held responsible for any further delivery or customs charges incurred once the goods have left our premises.
The statutory rights of the consumer are not affected by the terms of our service.
All of our prices are exclusive of VAT. Our VAT number is 573 0188 43
Unless otherwise stated all products are covered by a 12 month warranty.
We reserve the right to cancel any order without notice.
Should a warranty call be required on any machine that is still within the manufacturers warranty we will instruct the manufacturers to send an engineer. If this call out is, in the opinion of the service company, not a manufacturing fault we reserve the right to pass on any call out charges or labour costs incurred by such a call on to you, the customer. Barmans Ltd can be in no way held responsible for any loss of stock or business caused by machine failure or time delay in a service call.
Where deliveries are made and there is no one to sign for it we reserve the right to charge delivery again.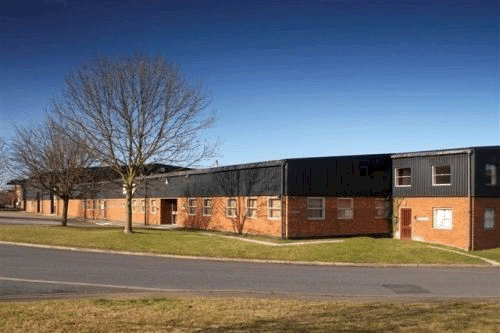 Barmans Ltd registered in England no. 256 3265
---
Privacy policy
We respect your privacy! Any and all information collected at this site will be kept strictly confidential and will not be sold, reused, rented, loaned, or otherwise disclosed. Any information you give to Barmans will be held with the utmost care, and will not be used in ways that you have not consented to. A more detailed explanation about how we safeguard your personal information is described below. If you have any questions, please don't hesitate to let us know.
Resale or disclosure of information to third parties:
Barmans does not sell, rent, loan, trade, or lease any personal information collected at our site, including membership forms, email lists or addresses.

Browser information collected on the website:
Barmans analyses the website logs to constantly improve the value of the materials available on website. Our website logs are not personally identifiable, and we make no attempt to link them with the individuals that actually browse the site.
Cookie Policy
Cookies are small pieces of information that are stored by your browser on your computer hard drive. These allow us to store your account information and provide features to improve your shopping experience.
We recommend that you allow all cookies to enable uninterrupted website performance.
Cookies used by our website:
DSmember cookie
Remembers your email address so that you do not need to re-enter your email on your return visit.
DSaff cookie
Allows us to monitor referrer links from our partners and internal marketing tools to our website.
ASPSESSIONID cookie
This is an essential function of how the basket operates. It is typically used to communicate with your machine so the website's session information knows which computer relates to which user.
BARBasket cookie
This enables us to remember what you put in your basket. If you add items to your basket and decide not to purchase them on this visit, we will remember your baskets contents for your return visit. Any items that you purchase will not be remembered.
__utma / __utmb / __utmc / __utmz
We anonymously measure your use of this website using Google Analytics. We use this information to improve your shopping experience and make future marketing activity relevant to you. Google Analytics helps us gather and analyse visitor information such as browser usage, new/returning visitor numbers and shopping times. This information is only visible to Barmans Ltd employees and Google.
Social media
We integrate with sharing tools and social websites such as Facebook, Twitter, YouTube and Add This. They use cookies to know who you are to work properly. These websites require you to login to their services and will use their own cookies. We cannot control their cookie settings. We recommend that you visit these third party websites to control their cookie usage.
Third Party Cookies
When you browse the internet and are referred to our website, you may notice additional cookies being dropped on your computer. We do not control these cookies however they are often used to associate referrals to orders. Sometimes a commission may be paid to the referrer for the sale. Each individual third party uses its own tracking cookies and the data taken is not confidential or interchangeable.
Disabling Cookies
If you choose to browse our websites without cookies, then you can disable them from within your browser. All browsers vary however the settings are usually located within Tools under Security or Settings. Please refer to your browser help section for further details.
Further Information
To understand more about cookies, how they work and how to manage them, please visit www.aboutcookies.org (opens in a new window).
---
Security policy
At Barmans we take security of information very seriously.
Unlike many other companies we do not store your debit/credit card details. We have a secure payment company who handle our transactions called Secure Hosting. The payment information provided to us by you is HTTPS encrypted. This means that no one else can access your information because they would not have the suitable decryption key to decipher it. Our security certificates are issued by COMODO who are one of the top SSL certificate providers.
Our servers offer 128-bit SSL3 encryption of data transmissions, so your security is assured whenever you place an order. Depending on your browser, you will see a different confirmation that your connection is secure (on our checkout page). Generally, it will be a small padlock at the bottom of your browser.
PCI DSS Level 1 Compliant
PCI DSS (Payment Card Industry Data Security Standards) is a proprietary information security standard for organisations that handle cardholder information from the major card providers. Barmans Ltd has achieved the highest tier level 1 compliance. We are committed to reducing online fraud and as requirement of the standard, we have performed technical and operational modifications to ensure customer data is safe.
---
Returns policy
Barmans carefully selects its products and hopes you will be happy with your purchase. However there may be times when you feel you need to return an item to us.
Unwanted Items
There is no need to worry if you have had a change of heart with your purchase, just simply call our customer service team on 01763 264280 within the 30 days of receipt for a full refund of goods. The costs of returning goods to us shall be borne by you. You are also responsible for the goods while in transit until they reach our offices. Responsibility for loss or damage while in transit shall be borne by you or for you to dispute with your delivery service providers.
Please note however, that all returned goods must be in a full un-used condition and in their original packaging, unless the item(s) are faulty or defective.
Upon receipt of the goods we will give you a full refund of the amount paid or an exchange credit as required within 10 days.
Please be aware that you need to call our customer service before returning any unwanted or faulty items. In the scenario that this is not actioned, we shall not be able to process your return.
Download the Barmans Returns Form:
Barmans Returns Form
Hermes Returns Collection Service for Unwanted Items
To help you return your items we have set up a returns section with our courier, Hermes. They will collect from your chosen address on a pre-arranged date or you can take your return to a convenient ParcelShop for collection.
Simply click on the link below and follow the on screen instructions.
I want to return my order by Hermes
Please be aware that:
You will need a printer to use this service.
To use this service the parcel must be no heavier than 15kg and less than 2.25m combined size. If you are unsure on the size of your parcel please use the calculator provided on the above link.
All payments to cover the cost of postage are borne by you and are paid directly to Hermes. Should you experience any problems with your collection you would need to contact Hermes directly.
Faulty Items
In the unlikely event of you receiving a faulty item/s from us, please email us [email protected] within 24 hours of receipt and return to us at the address below and we will arrange a refund or replacement and credit your postage.
Unfortunately we cannot be held responsible for goods in transit whilst being sent back to us.
Please obtain proof of posting (Recorded Delivery) from your Post Office.
Returns Address:
Barmans Ltd
Saxon Way
Melbourn
ROYSTON
SG8 6DN
These terms do not affect your statutory rights.
WEEE DIRECTIVE
For information regarding the WEEE Directive Regulations and how Barmans Ltd is complying with the directive, please view the WEEE Directive Regulations.
Cheque/Postal Order:
Cheque/Postal orders are only accepted for orders over £100 and need to be made out to Barmans Ltd. These are only accepted from customers inside the UK. If you are paying by cheque/postal order, please fill out the following form:

Order form and send it in with your cheque or postal order. We are no longer able to offer the Transax service for cheque warranty and therefore your cheque will take between 7-14 working days to clear. We will not dispatch any goods until funds have cleared. Please consider this delay when placing your order.