Can't find what you need in our Prefabricated Stainless Steel section? We also offer a bespoke stainless steel production service.
Whether it's tables, benches, sinks or cupboards whatever you need in whatever sizes we have the answer for you.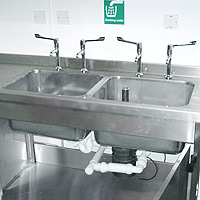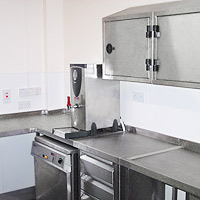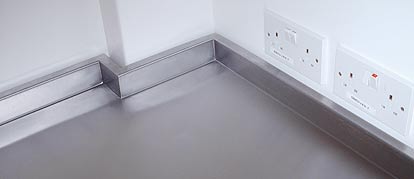 How To Order Your Bespoke Stainless Steel Items:
• Contact us by email, or by phone and explain what type of unit you require
• We will then need full dimensions and technical drawings of the unit you require
• When we have all the details of the type of unit you need, we will then provide you with full technical drawings and a quote for the proposed unit
• Then all you have to do is check over the proposed unit details and sign them off for manufacture
Please Note: Please allow 2 to 3 weeks for manufacture.
Contact:
For enquiries by email: [email protected]
For enquiries by phone: 0870 428 0958
CATERING DESIGN
Whatever your needs, we offer a variety of units for your catering use. If you need to kit out a whole kitchen rather than purchasing one or two units, then just contact us with as much detail as possible.
 
SINKS
We offer the manufacture of a wide range of quality stainless steel equipment to fulfil all your cleaning, washing and hygiene needs. Includes bespoke sink units, basins and other wash units.
 
CUPBOARDS
A common kitchen accessory, we can provide cupboards for wall installation, or simply as stand-alone units, designed to your specifications, large or small.
 
TABLES & WALL BENCHES
Essential for any kitchen environment, our stainless steel tables provide maximum build quality at your desired height, width and depth.
 
TROLLEYS, RACKS
Manufactured from stainless steel and aluminium. Various grades and gauges available. Variety of uses throughout many hygiene conscious industries including catering, pharmaceutical, and food processing.
 
MISCELLANEOUS ITEMS
Even if you need some spare parts or some additions to your previous units from us, we offer a wide range of smaller parts for your use.
There are no products to display...